Unicorn Association – brand model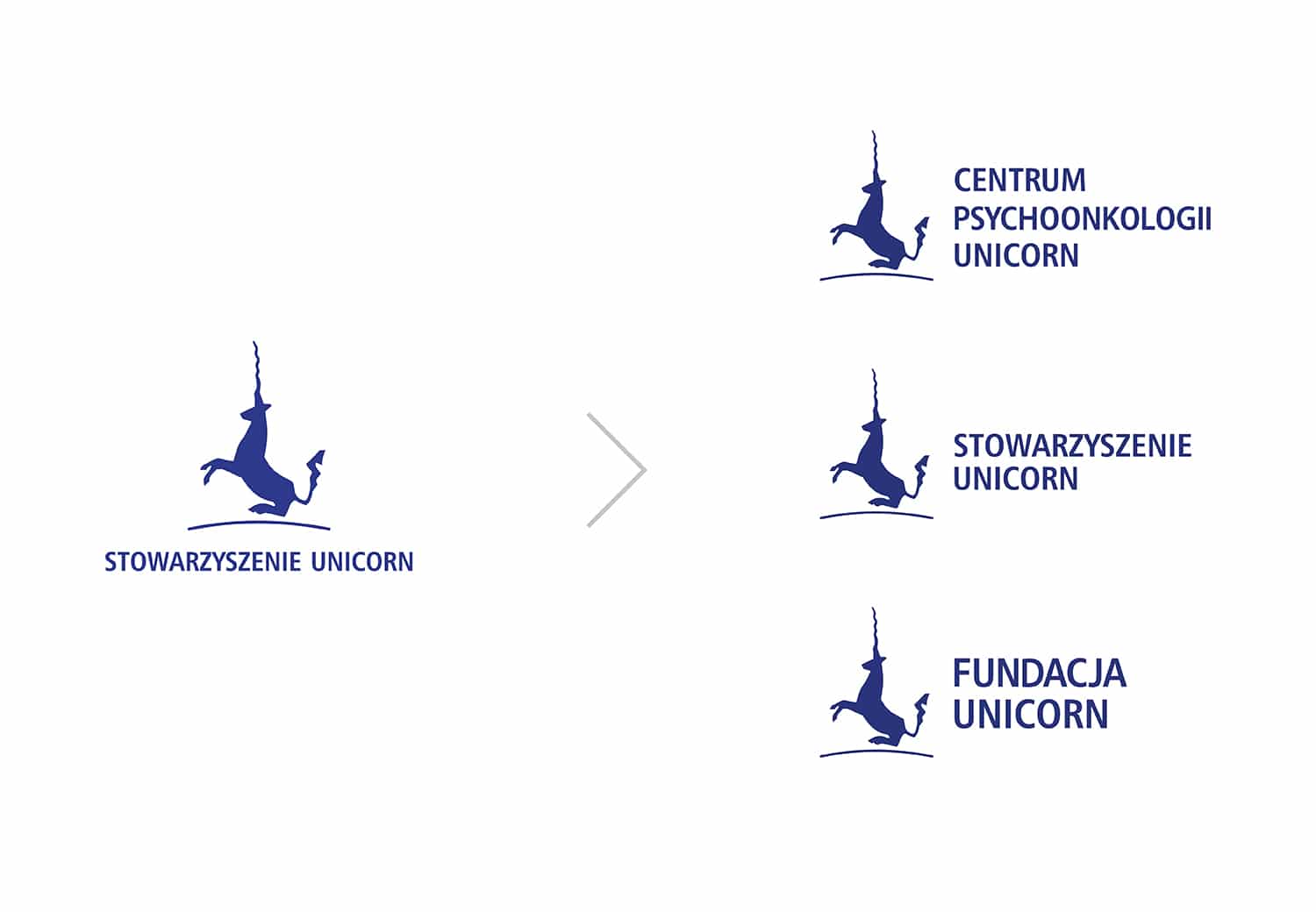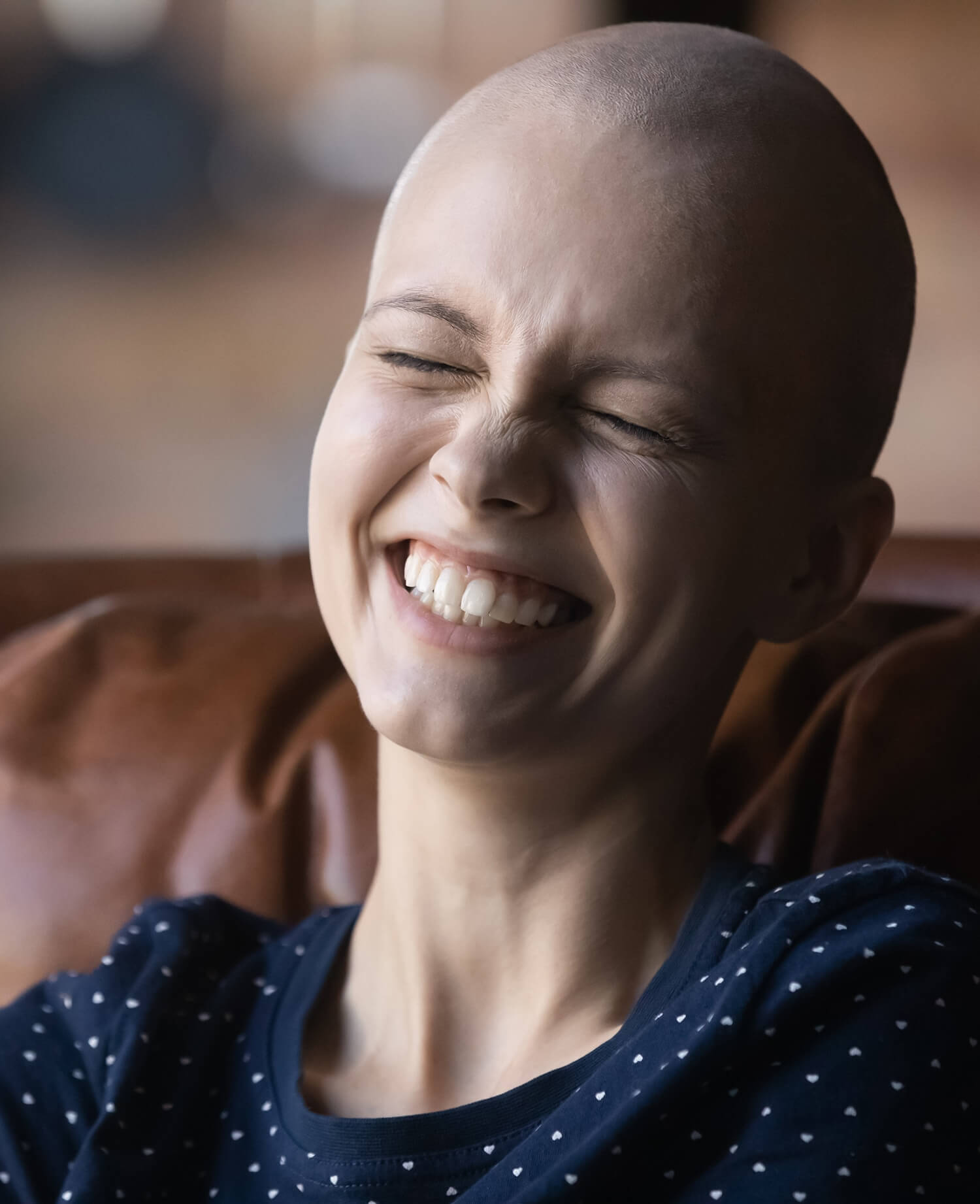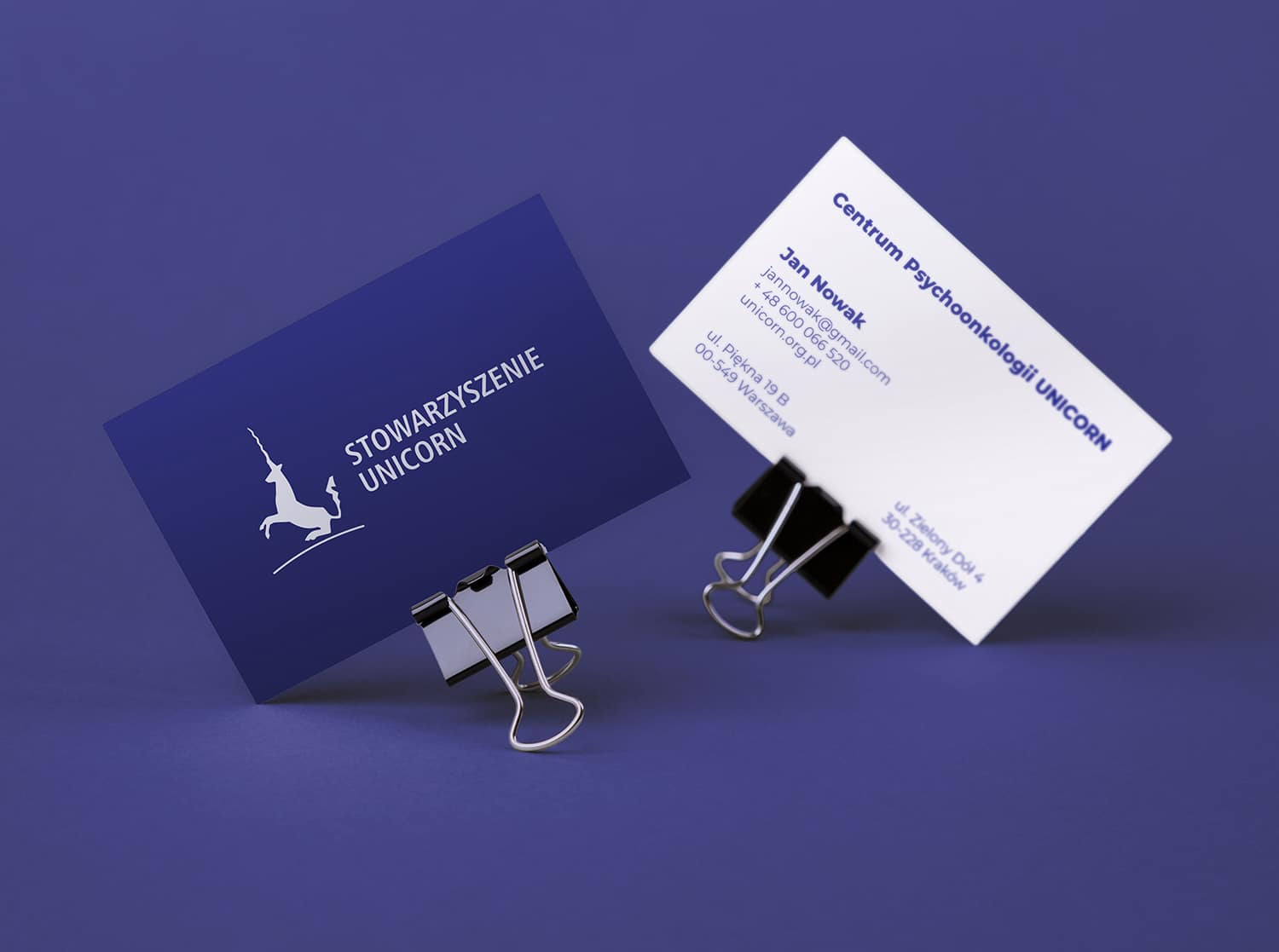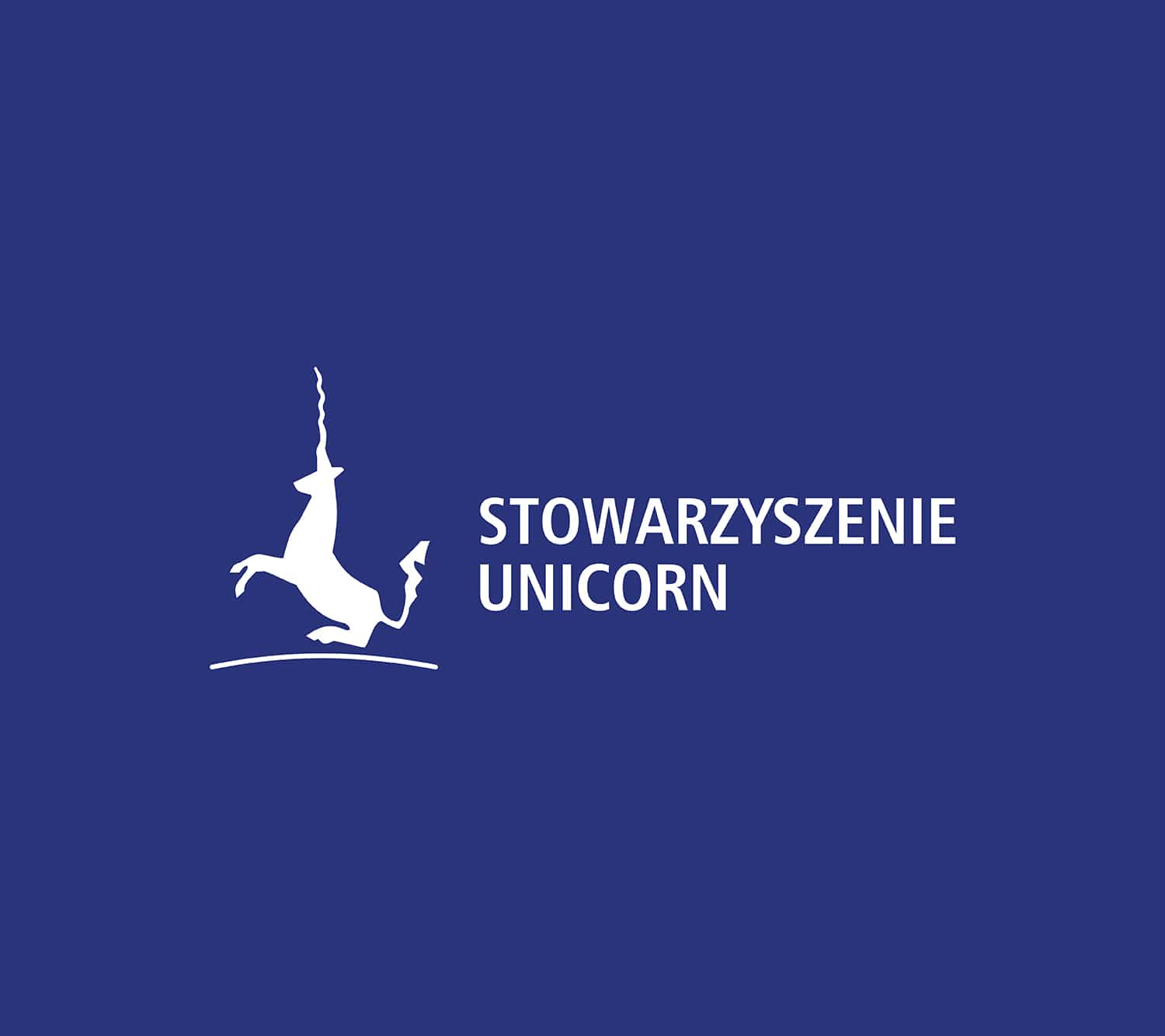 Stowarzyszenie Unicorn
Designing for a good cause is always satisfactory. This time we could have dealt with visual identification of the Unicorn Association, one of the pioneers of psycho-oncological care in Poland.
Unicorn is a public benefit organization, that has been assisting cancer patients and their relatives for over 20 years now, providing most of all free psychological support.
Various types of assistance include personal consulting with a psycho-oncologist, therapeutical group activities, consultations with specialists and recovery sessions lasting for a few days. The Unicorn is also an organizater of an annual Psycho-Oncology Forum provided for patients, their loved ones and professionals.
The Association cooperates on a charity basis with our affiliated company, Ambasada, that has made up TV spots with the famous actor, Jerzy Stuhr, released within a social campaign underlining the role of gratuitous psychological aid delivered to cancer patients.
In 2020 we were also given a chance to use our expertise for a good cause. We were asked to design new logotypes for Foundation and Psycho-Oncology Center Unicorn, basing on an existing logo of the Unicorn Association and to prepare materials addressed to social media, business cards, stamps and headed paper.
Our commitment fructified with a slight lifting of the Association's logo and new logos of the Foundation and Psycho-Oncology Center, that were coherent with the latter. The solutions we developed are most of all functional and simultaneously build up a visual recognition of the Association. In addition, we cleaned up the brand look in social media and suggested to apply a new, pleasant pink color, that would warm up the Foundation's image.
We are glad that we could have helped out doing something we are good at.
If you want to support the Association's activites with us or learn more about its operations, visit the webpage: http://unicorn.org.pl/.
Read more
Read less