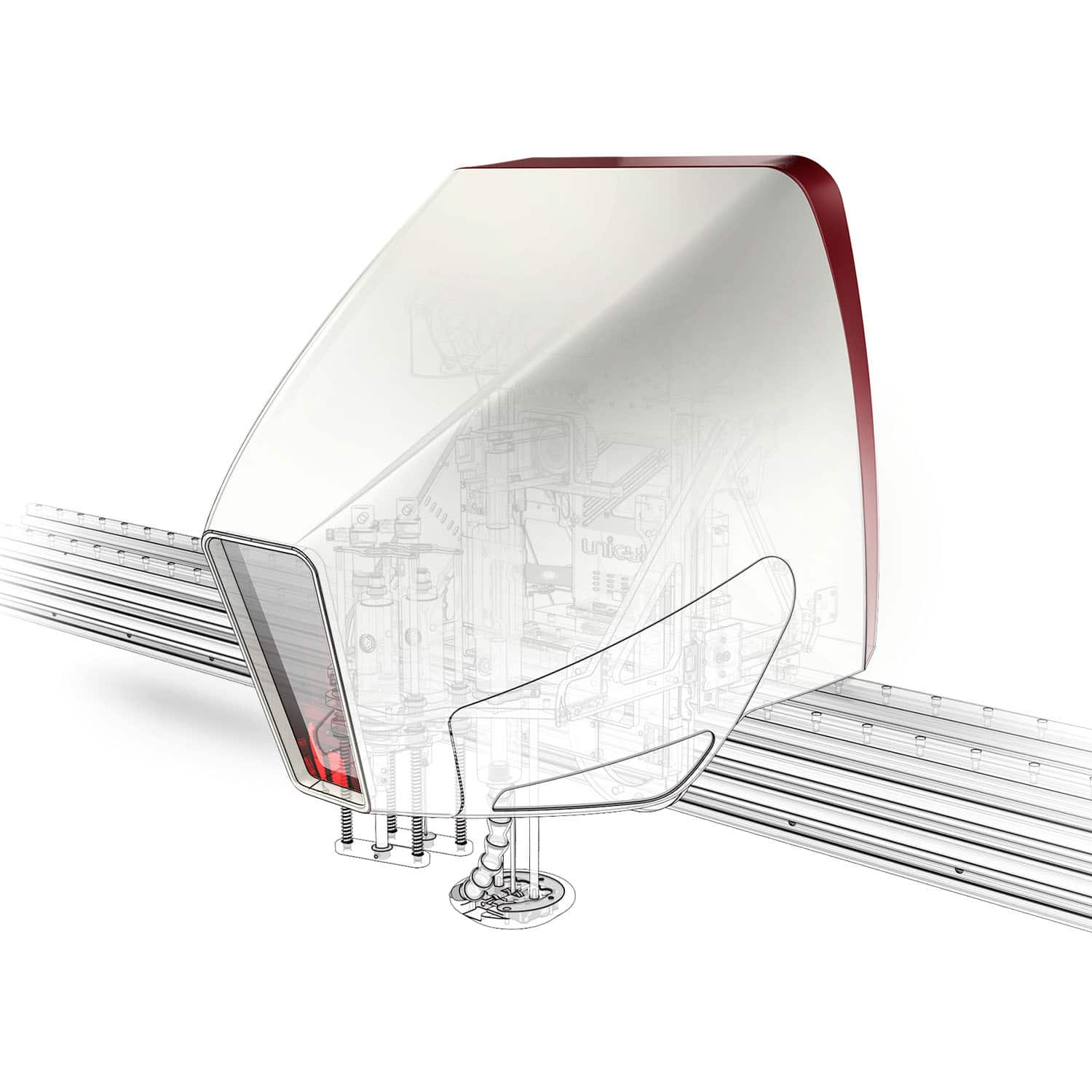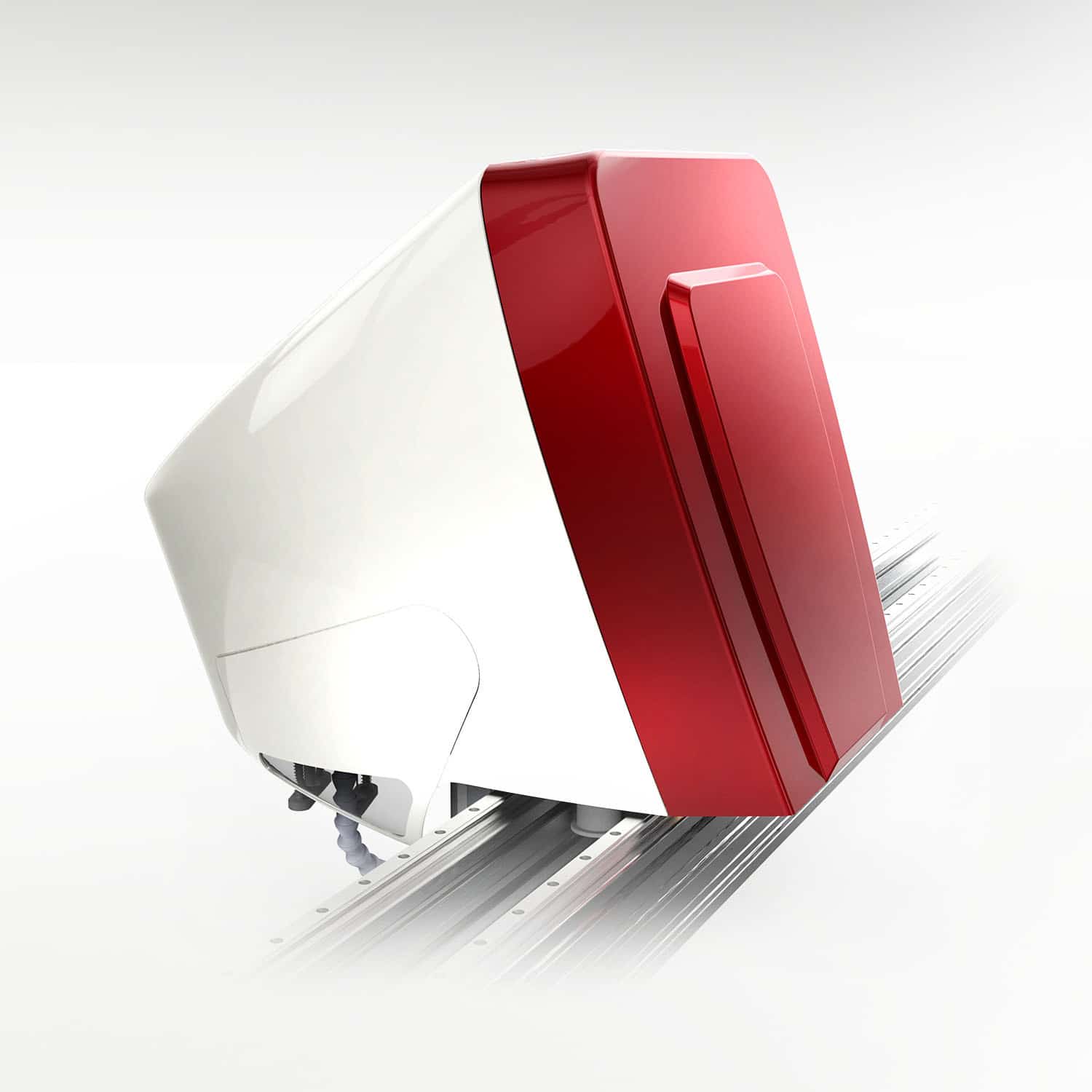 We started with restyling the cutting head housing.
We gave the machine a more dynamic shape emphasising one of its key features – the cutting speed. In our design we also employed the technique of introducing face-resembling features, which is well-known in the car industry. Consequently, the machine takes on an expression and the user finds it even more satisfying to work with.
Improving the housing functionality by resigning from lifting the whole unit for offering quick access to the most often used parts instead resulted in its firmer mounting and expedited its daily maintenance.
At the subsequent stage we developed a concept of a new body for the entire machine, designing a more dynamic shape with more subtle features. We also added distinctive borderline between the machine zones.
Having meticulously researched the functional process in the machine real work environment, we improved the comfort of using the offcuts bin by replacing the bulky cart with a textile sack supported by a light framework. We also supplied an adjustable tube to direct the stream of offcuts into the bin, improving the comfort of work for the person collecting the finished items.