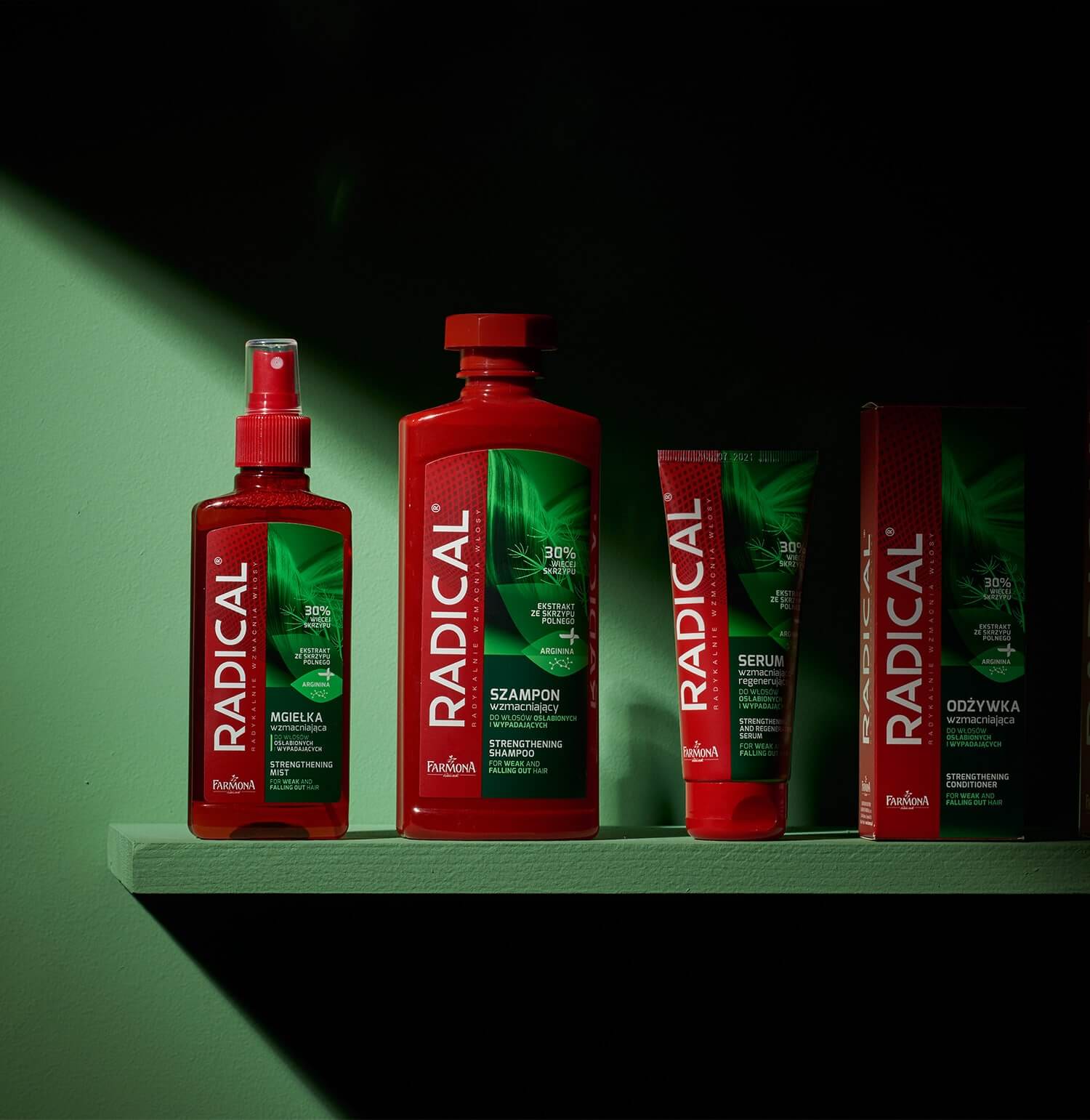 We are presenting a passage from our recipe for the design strengthening potion of the Radical brand.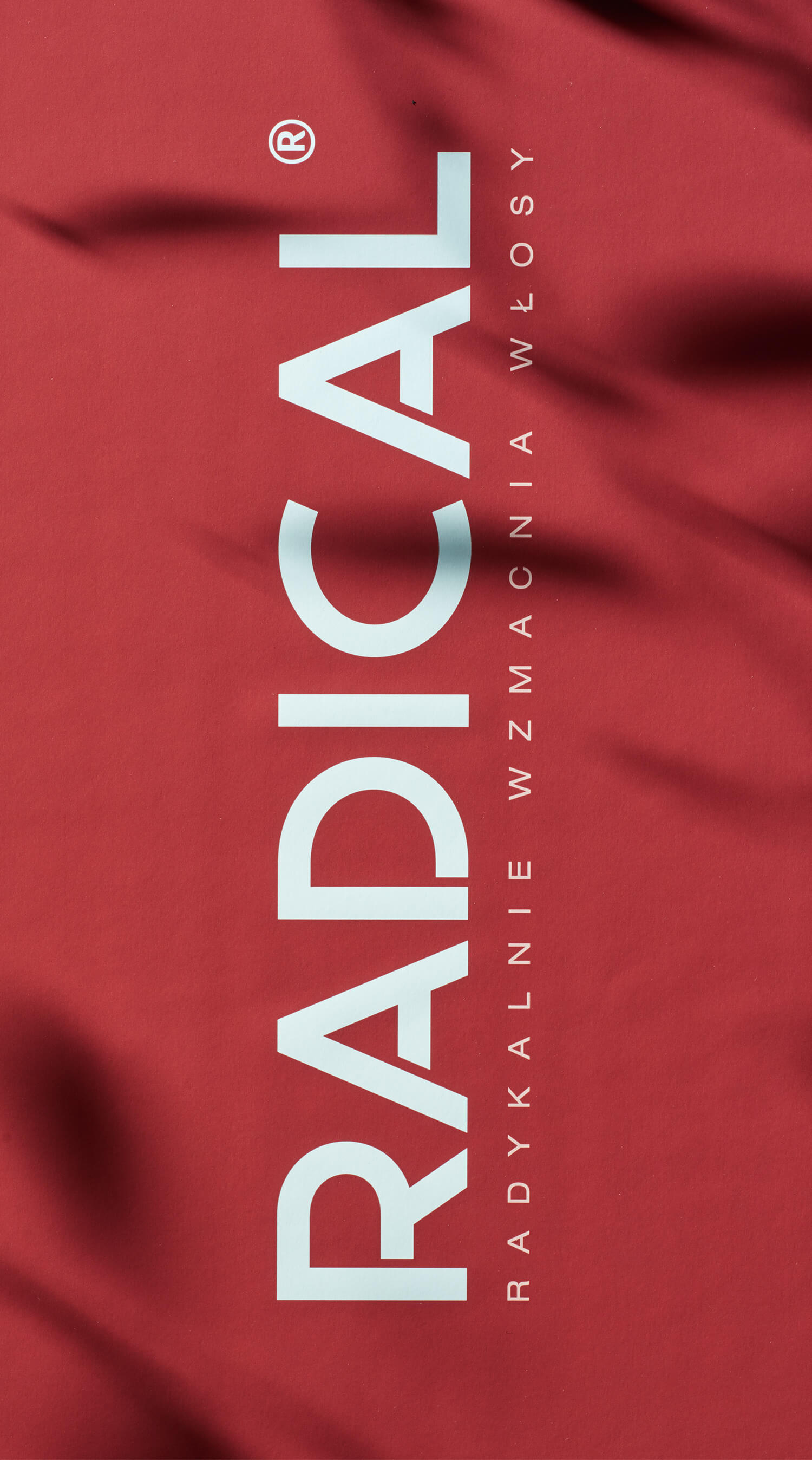 Take a tiny bit of natural, herbal green and submerge it into an exceptionally efficient red. Mix up nature and quality. Remember that balance matters, so be careful with it. And add some improvements, highlighting both matt and gloss… Be the one. Weave herbs into your hair.
Show the picture, a clear result of the product's impact. Make the plant motives be simple, yet graphically attracting at the same time. Apply logotype's lifting by designing a new font.  Check how it looks like on the shelf. Do you feel the power? Is it getting better? According to us – it is radically better…
The project's background, i.e. why do we do all this stuff:
Radical has been Farmon flag brand. Popular hair cosmetics are renowned for their ingredients, with plant extracts as a major component. Redesign was aimed at enhancing selected aspects of the brand, that had been positioned as a herbal one so far. The power of herbs has been extended with a strong hallmark on the shelf – the packaging design, corresponding to the brand slogan  – "It radically strengthens your hair".
Our designers faced up the task to combine the world of nature with the world of cutting edge, tailored cosmetics, providing declared results. We meant to deliver a significant improvement of the perceived quality.  We managed to prove that products containing natural ingredients do not have to be bland and, basing upon a visual side, we are capable of building their professional character.
Read more
Read less