Mila – identity & interior design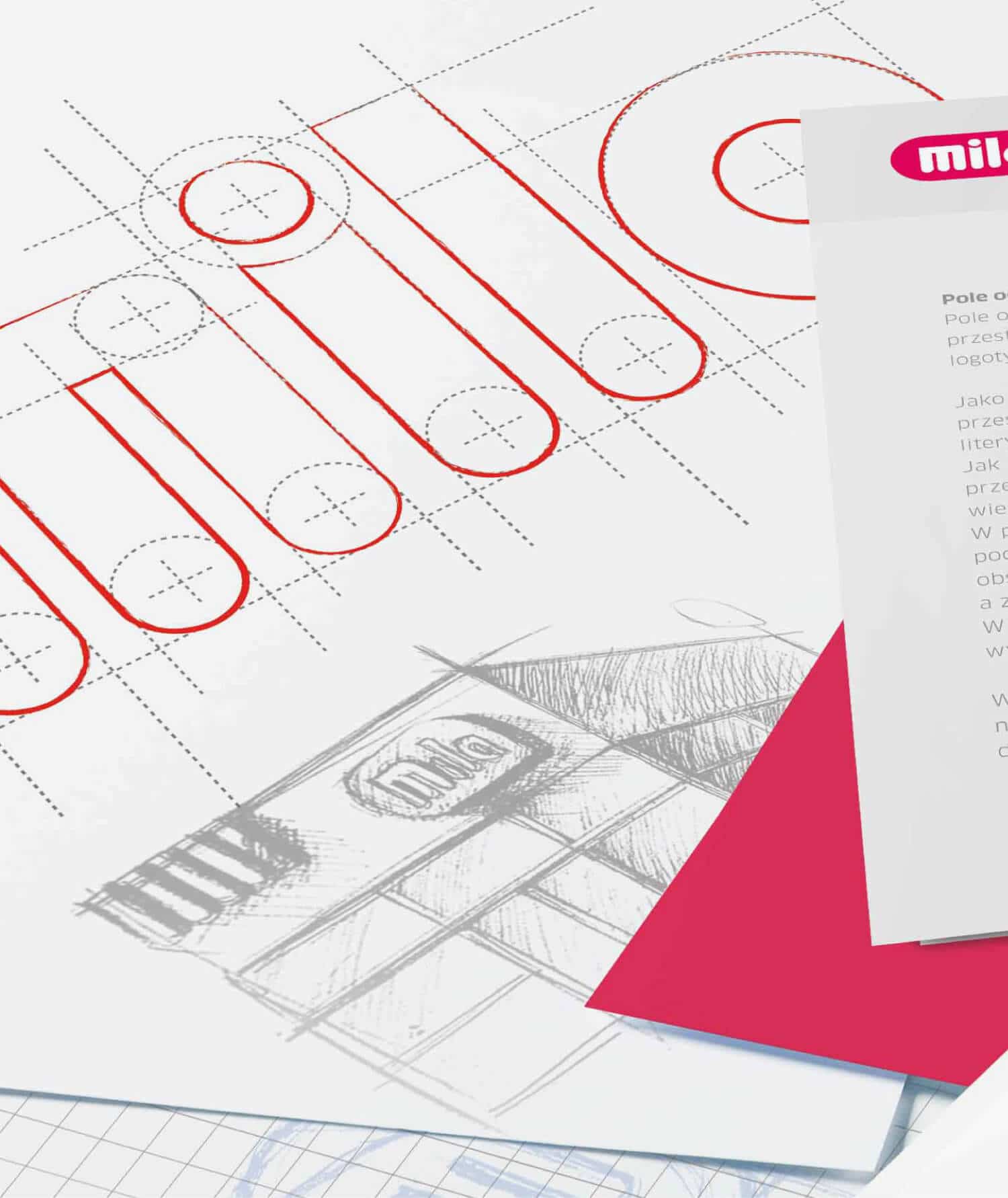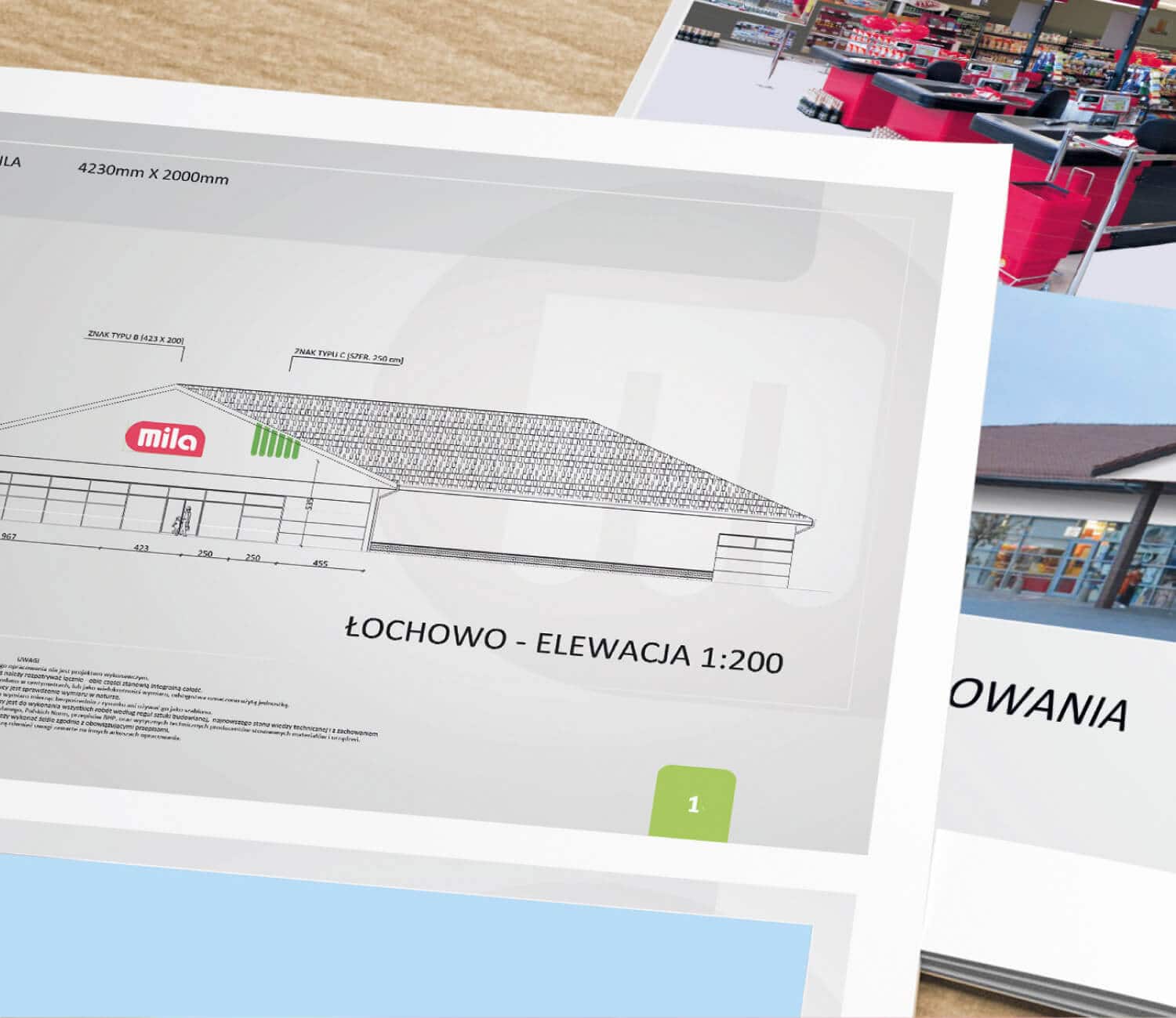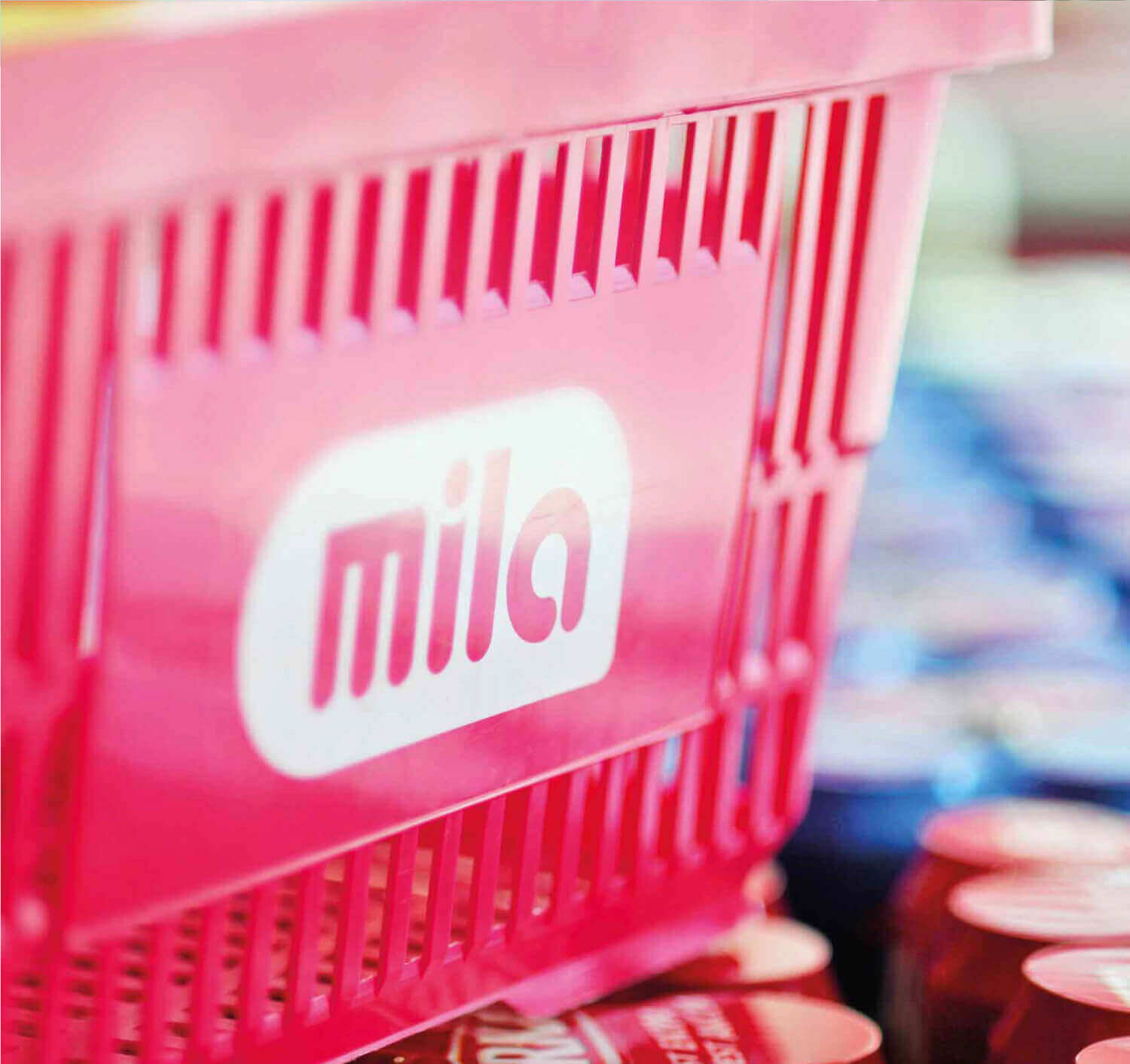 The goal of the project was to create a brand name and mark for a chain of 170 markets and design a system of brand identification.
Following the decision to detach about 170 shops from the Polomarket chain, a pitch for creating a new brand of the shops chain was announced. The idea behind the scheme was to offer the clients some space which is neither too small nor too large and combines the advantages of a large market with a traditional human service.
Due to the nature and location of the chain, Czteryczwarte put forward the strategic concept "A 21st-century Market". In this respect, the newly designed shops are a combination of a fair – associated with people, freshness and health – with modernity, associated with convenience.
Out of the proposals generated in the naming process, the name MILA was chosen. Mila is a nice shop located somewhere around, within a mile or two, a place you enjoy coming to, where you meet nice people, where you feel really well.
Brand Mark Design
Convenience and pleasure of doing the shopping are the key values of the brand MILA, hence the visual identification features the elements that bring to mind a marquee, typical of market stalls. Message: at one place in a nice atmosphere – under one marquee – you can buy fresh products from various categories, and you will be assisted by a skilled personnel who will take care of you and advise you accordingly. The rounded shape of the trade mark looks like a dialogue bubble which refers to the nature of the place – a shop with a human face where you can have a chat and interact with people.
From the whole to the part – having won the pitch, we've created numerous materials necessary to launch the new chain: the trademark book, outside signing for shops, adaptation of the shops interiors for so called transition periods, designing the graphic system for POS materials.
Read more
Read less